We're Getting Married! - october 13, 2018
Gabby and Tom
RSVP
Our Story
We met at college.  I remember seeing Oren at a party on campus.  After talking briefly we went our separate ways.  A few months later we ran into each other in the cafeteria.  As our eyes met we recalled the party and the initial meeting.  We lunched together that day.
Oren asked for my number at lunch and I gave it to him.  We became a regular couple and dated for several years.  Graduation came and we moved in together.  
Now we have our dog "Sammy".  He is a great little Chihuaha.  We both adore him.  Next we will be having kids together.  We can't wait.
Oren proposed at the park in Hoboken, so we had our engagement pictures taken there.  They came out awesome!  
The wedding is just around the corner!  Don't forget to rsvp and add it to your calendar.  We can't wait to celebrate with all our friends and family!
Our  Video - we can add the recap from your wedding dvd if we also do your videography
The wedding video can be added after the wedding.  You may play a video from your Engagement Session here until then.
Our Engagement session
hover/tap to view more
Our Wedding Day Details
Schedule
2:15pm
Guests to arrive at Ceremony Location.
2:30pm
Ceremony begins promptly.
3:15pm
Ceremony concludes. Guests are invited Doolan's Shore Club.
5:30pm
Cocktail Hour at Doolan's Shore Club.
6:30pm - 10:30pm
Time for fun!
10:30pm
Fin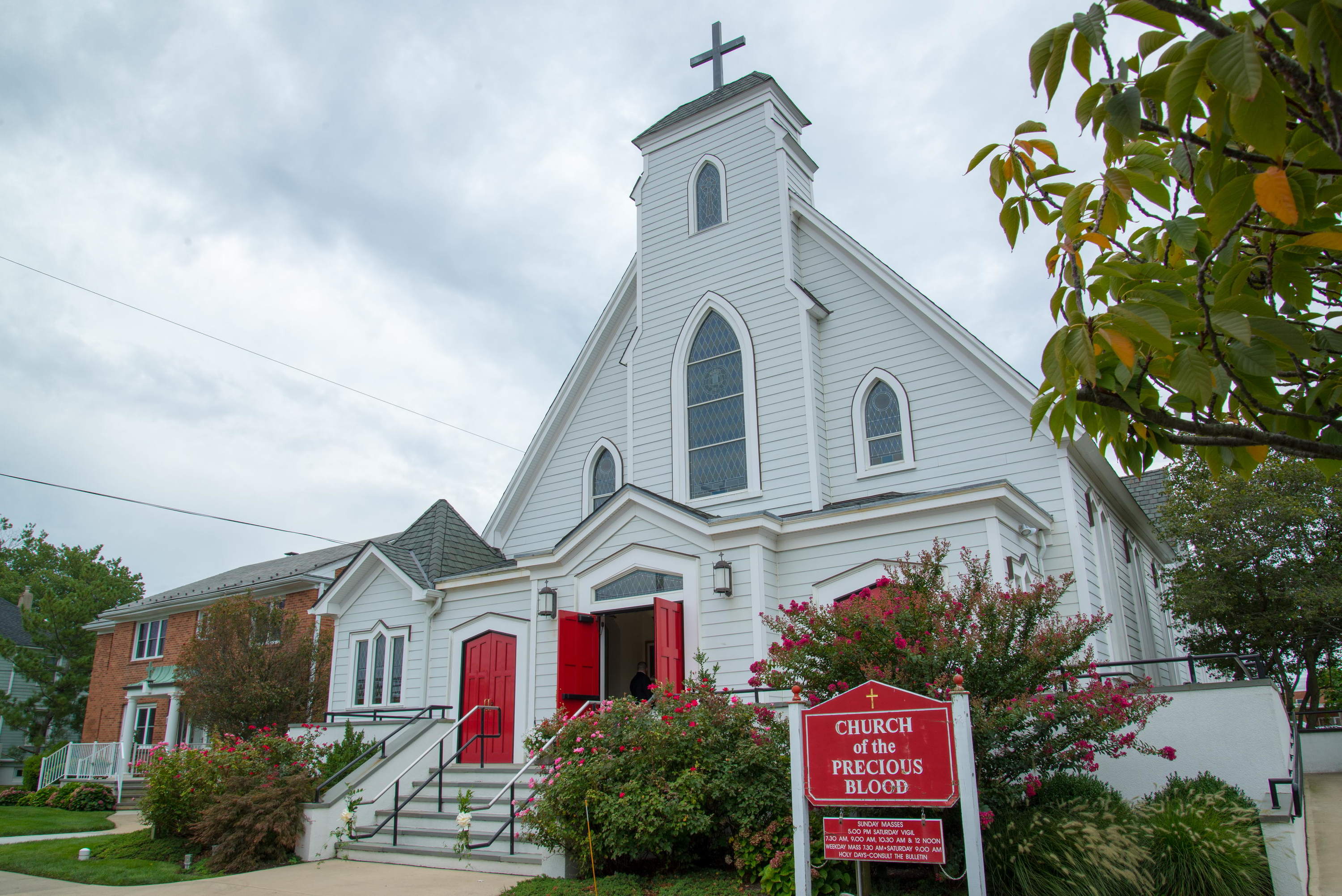 Ceremony
Our ceremony will be held at Church of the Precious Blood in Monmouth Beach. Ceremony begins at 2:30 pm. Please arrive 15 minutes early.
Church of the Precious Blood
72 Riverdale Ave
 Monmouth Beach, NJ  07750
Reception
The Reception begins at 5;30 with the cocktail hour in the Atrium Room.  The actual reception begins at 6:30 in the Presidential Room.
Doolan's Shore Club
State Hwy 71
 Spring Lake, NJ 07762
Lodging
For lodging accomodations, we recommend you get in touch with the Doolan's Shore Club. Be sure to inquire about our block discount rate. Limited availability.
Hotel blocks will book fast.
Doolan's Shore Club

700 State Hwy 71
Spring Lake, NJ 07762
Special Thanks to our Photographer
Expressive Image Photography
For all of our stunning imagery.  Quinny was a joy to work with.